du dentifrice sur nos graviers
Cette installation est la porte que l'on ferme depuis des années. Une porte dont émane du son. L'installation se situe au croisement entre le patrimoine sonore d'une maison familiale vouée à changer de mains et le désir de conjuguer les échos estivaux enfantins aux amitiés adultes. Est-ce que toute construction d'un présent s'accompagne soit d'une déconstruction du passé, soit de la construction d'un nouveau passé ?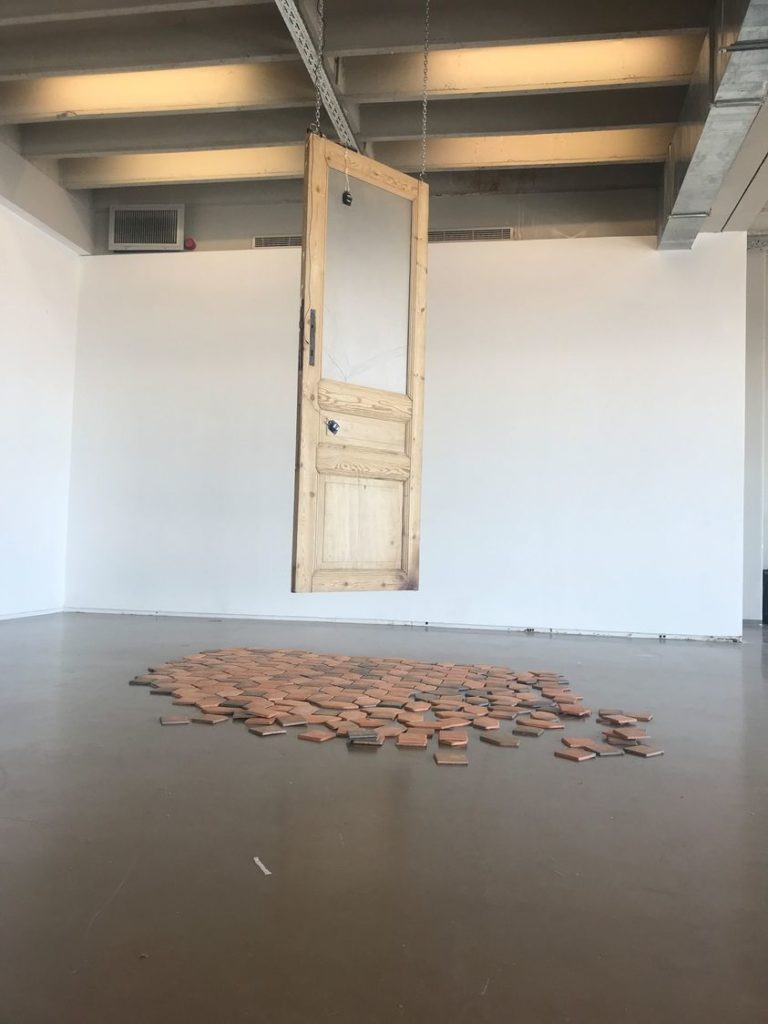 C'est sur les rives de nos enfances, ou s'échoue la nostalgie et coalescent des fragiles bribes d'un temps en construction, que les visiteureuses sont invité.e.s à poser leur pieds nus, et profiter de l'extension tactile de l'écoute.


This installation is the door that is being closed for years. A door from which sound comes. The installation is situated at the crossroads between the sonic patrimony of a family home destined to change hands and the desire to combine childhood summer echoes with adult friendships. Is any construction of a present accompanied either by a deconstruction of the past or by the construction of a new past?
It is on the shores of our childhood, where nostalgia washes up and fragile snippets of a time under construction coalesce, that visitors are invited to walk bare feet and enjoy the tactile extension of listening.