Censure! est une installation sonore sur la censure qui s'exerce sur le corps des femmes, créée et pensée par Constance Léon sur l'invitation des membres du collectif Gloria pour leur exposition Ras la moule de la censure. (Marseille, Septembre 2020).
Le mixage et la création sonore de Censure! sont réalisées par Duu Din Ka.
Dedans, on y entend les histoires de cinq femmes :
Jade Padey, Claudia Mongumu, Zainab Fasiki, Romy Alizée, Sasha Yaropolskaya et les voix de Constance Georgé, Colette Jardin, Clémentine Saleron, Marion Sénat, Virginie Despentes, Angela Davis.
Ensemble, on se demande : comment se réapproprier le corps ?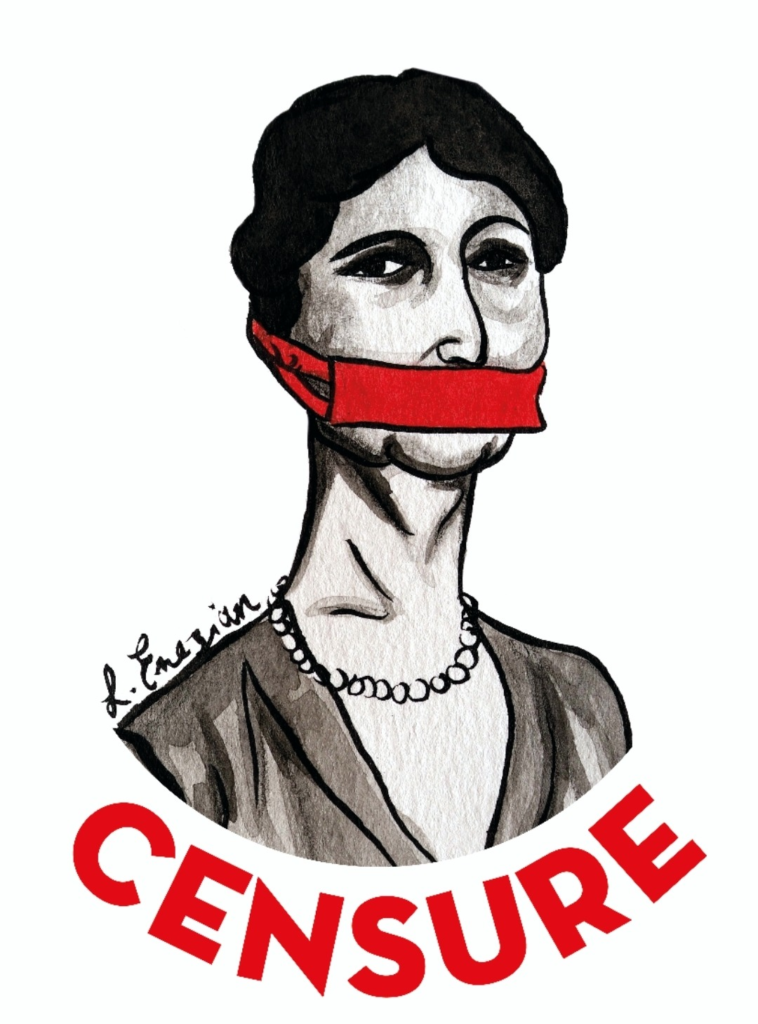 Censure! is a sound installation about censorship on women's bodies, created and imaginated by Constance Léon on the invitation of the members of the collectif Gloria for their exhibition Ras la moule de la censure. (Marseille, September 2020).
Mixing and sound creation and done by Duu Din Ka.
Together, we ask ourselves: how do we reclaim our bodies ?
Where words can't tell anything anymore, comes sounds.
Actualités
Censure! a gagné le prix du podcast GroundControl et est désormais en campagne de crowdfunding pour financer trois prochains épisodes, qui portent sur la censure dans l'espace urbain, les traumatismes et la guerison par la therapie corporelle, ainsi que la violence par les femmes.
Censure! a également été sélectionné au prix du public du Brussels Podcast Festival.
Censure! won the GroundControl podcast award and is now crowdfunding three future episodes, which focus on censorship in urban space, trauma and healing through body therapy, and violence by women.
Censure! has also been selected for the Brussels Podcast Festival Audience Award.